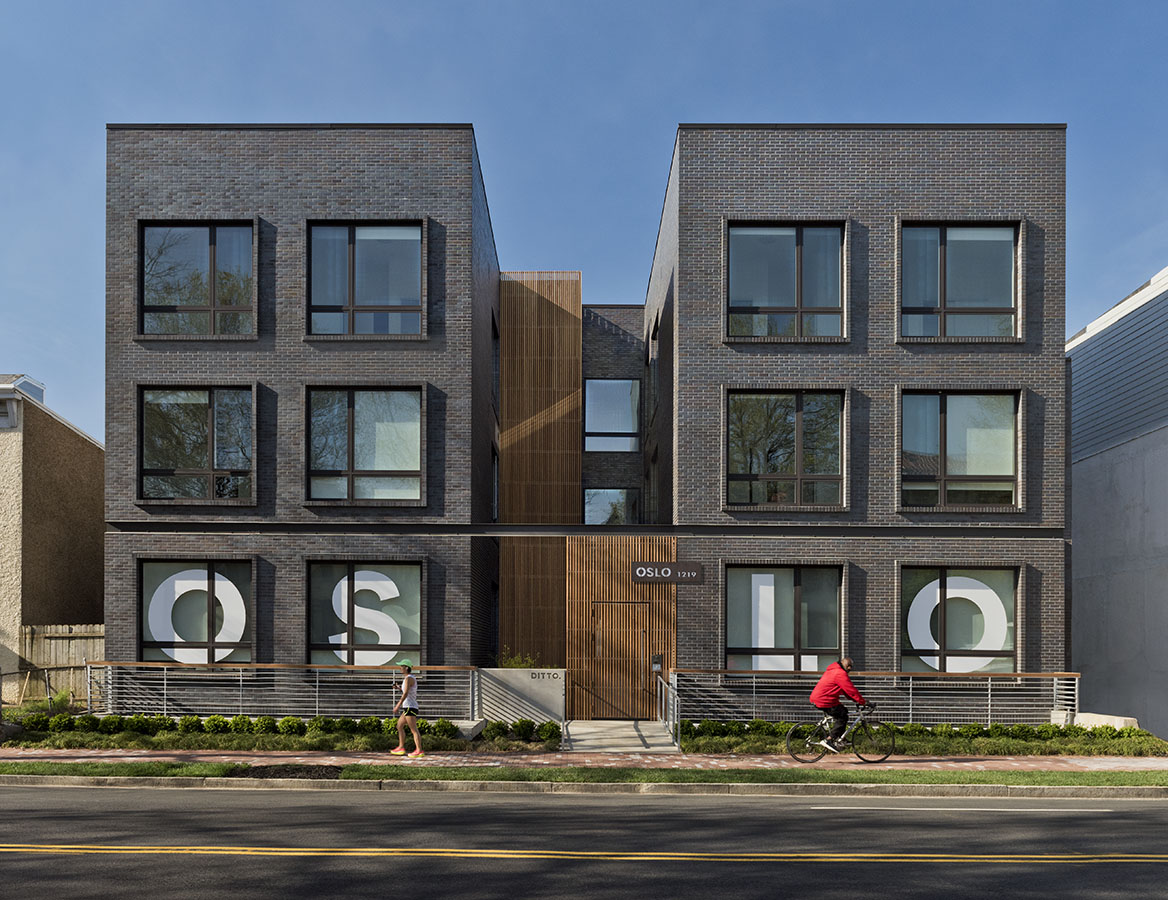 Atlas District, Washington DC
OSLOatlas is the recipient of a 2017 Washingtonian Award in the multi-family category and a finalist for the Urban Land Institute (ULI) 2018 Real Estate Trends awards.
OSLOatlas is an urban infill project on Florida Ave NE in the growing Atlas district. The area has seen a rapid influx of young professionals in the last ten years. The development caters to this group with on-trend boutique group living. The building is an eight-unit multifamily project. Each of the eight units has five bedrooms, each with a private bath. This unique layout makes the units ideal for single professionals. The monolithic modern façade clad in manganese ironspot brick, is split down the center by a monumental entry court. The entry court design was partially driven by the need for an accessible ramp as well as the design team's desire to provide a transition from busy Florida Avenue to the building entry. The ramp floats above a serene communal terrace located at the cellar level. The back of the structure brings vibrant color to an otherwise dull alley area. The rear façade contains a 40-foot-high, brightly colored mural by a local artist Lisa Marie Thalhammer. The building massing and stark materials create a striking and minimal design that elevates the structure from conventional new construction to a building with detailing and finishes typical of high design modernism.
Owner: Ditto Residential
Contractor: Ditto Residential
Photographer: Jessica Marcotte