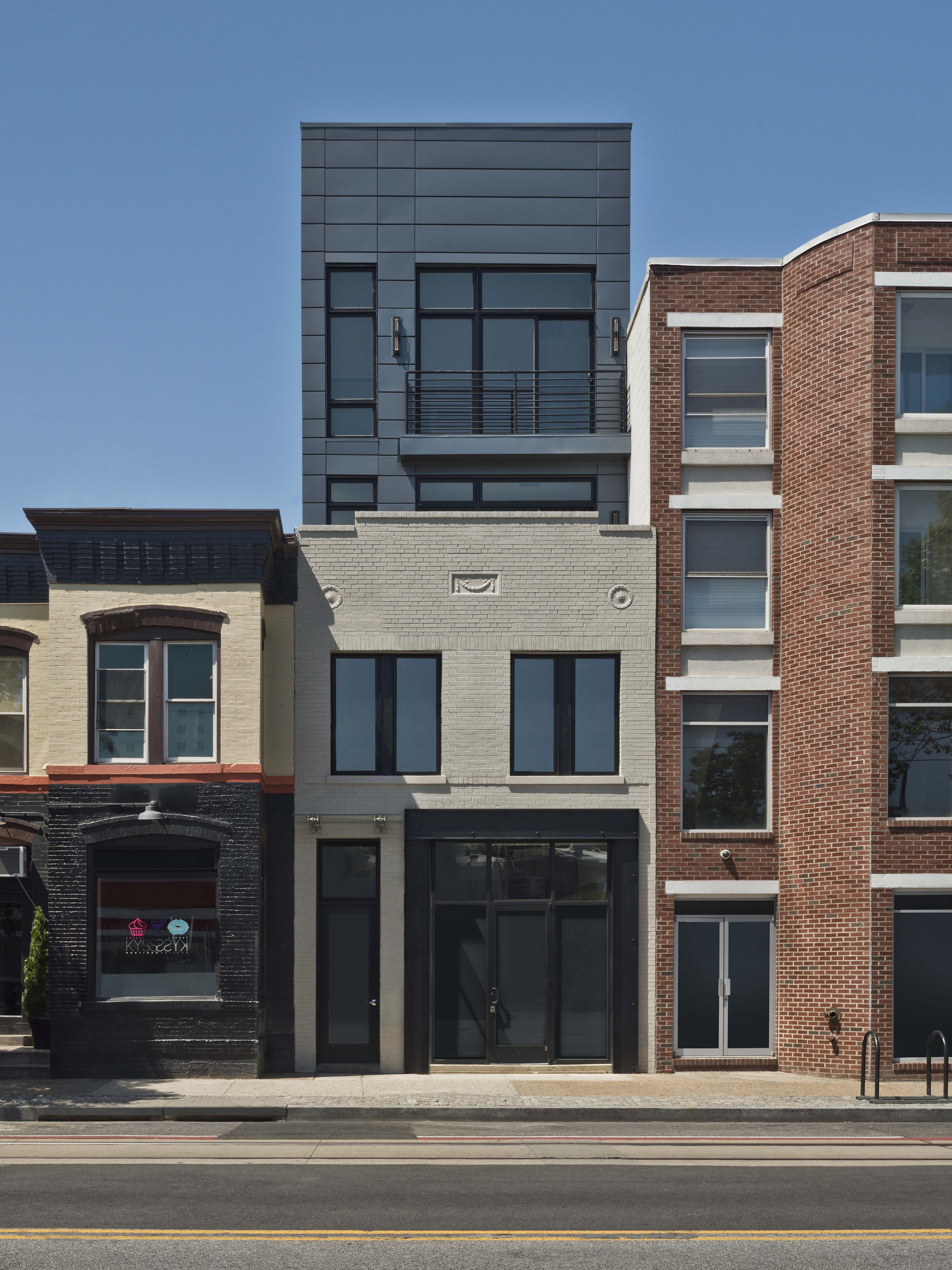 Atlas District, Washington DC
Since construction, the original two-story storefront was home to various retailers, including a furniture store, a shoe repair shop, and a barber shop. The store storefront was vacant from 2012 – 2015. Our redevelopment of the historic building, following purchase by new ownership, included a two-story retail space with two residential units above. The residential space brings in a new material and is set back ten feet to respect the existing façade while still complementing it.
The residential portion includes a one-bedroom, one-bath unit with a rear balcony and large terrace and a two-bedroom, 2-bath unit with front and rear balconies, and a large private roof area with views of Union Station, the Washington Monument, and the US Capitol. The two-story retail space features a dramatic 20-foot-high ceiling, a loft area with private deck, and a full basement.
Owner: Monarch Urban
Contractor: Monarch Urban
Photographers: Jessica Marcotte, HomeVisit